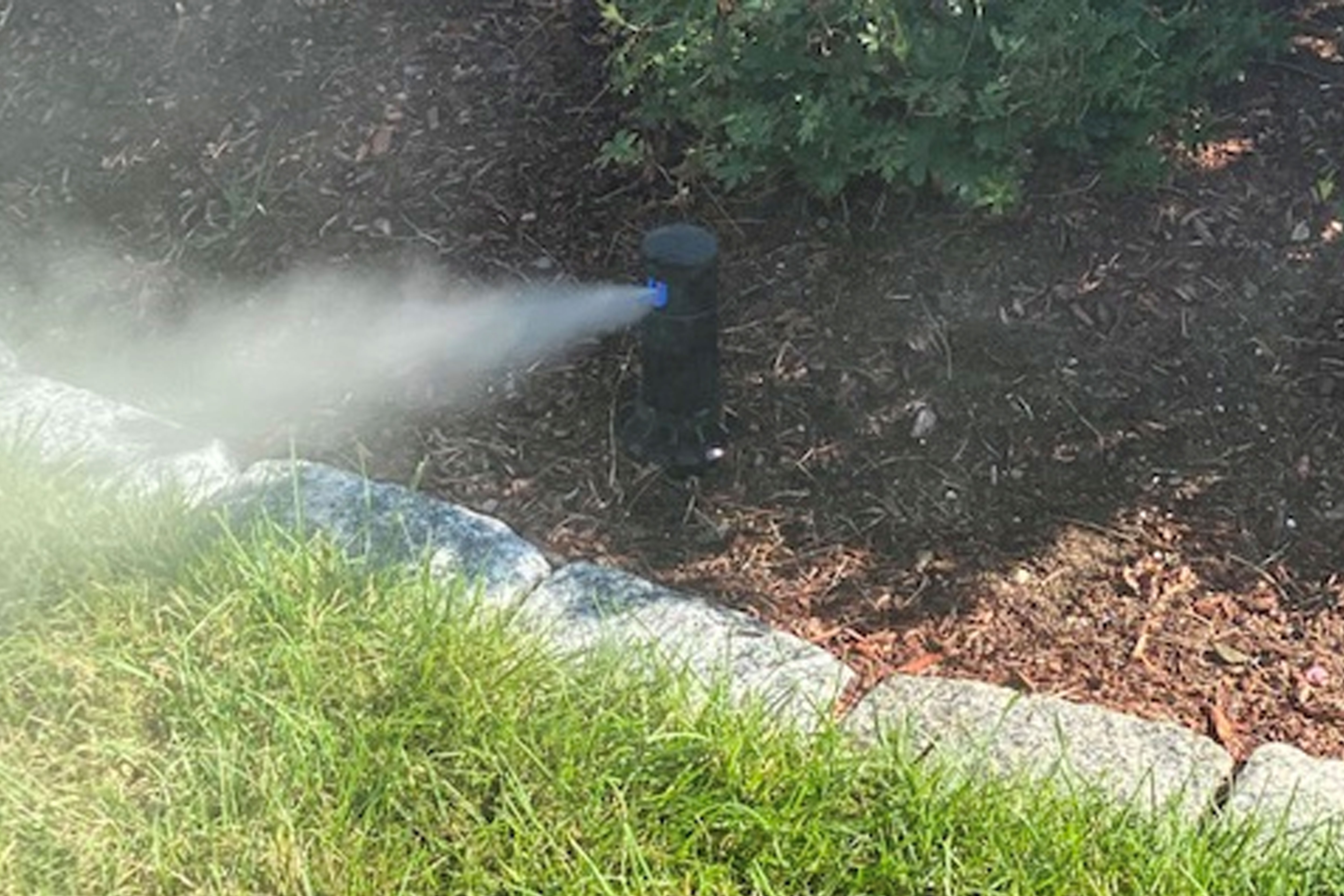 I need to winterize my sprinkler system
Hunter Industries, a leading manufacture of irrigation system parts, recommends using a professional to winterize your irrigation system. We use professional, high pressure air compressors when blowing out a sprinkler system to ensure all water is removed from the underground sprinkler system lines. With over 30 years of experience, you can count on us to safely and thoroughly blow out your irrigation system. Call
603-889-0856
or
Contact Us
today!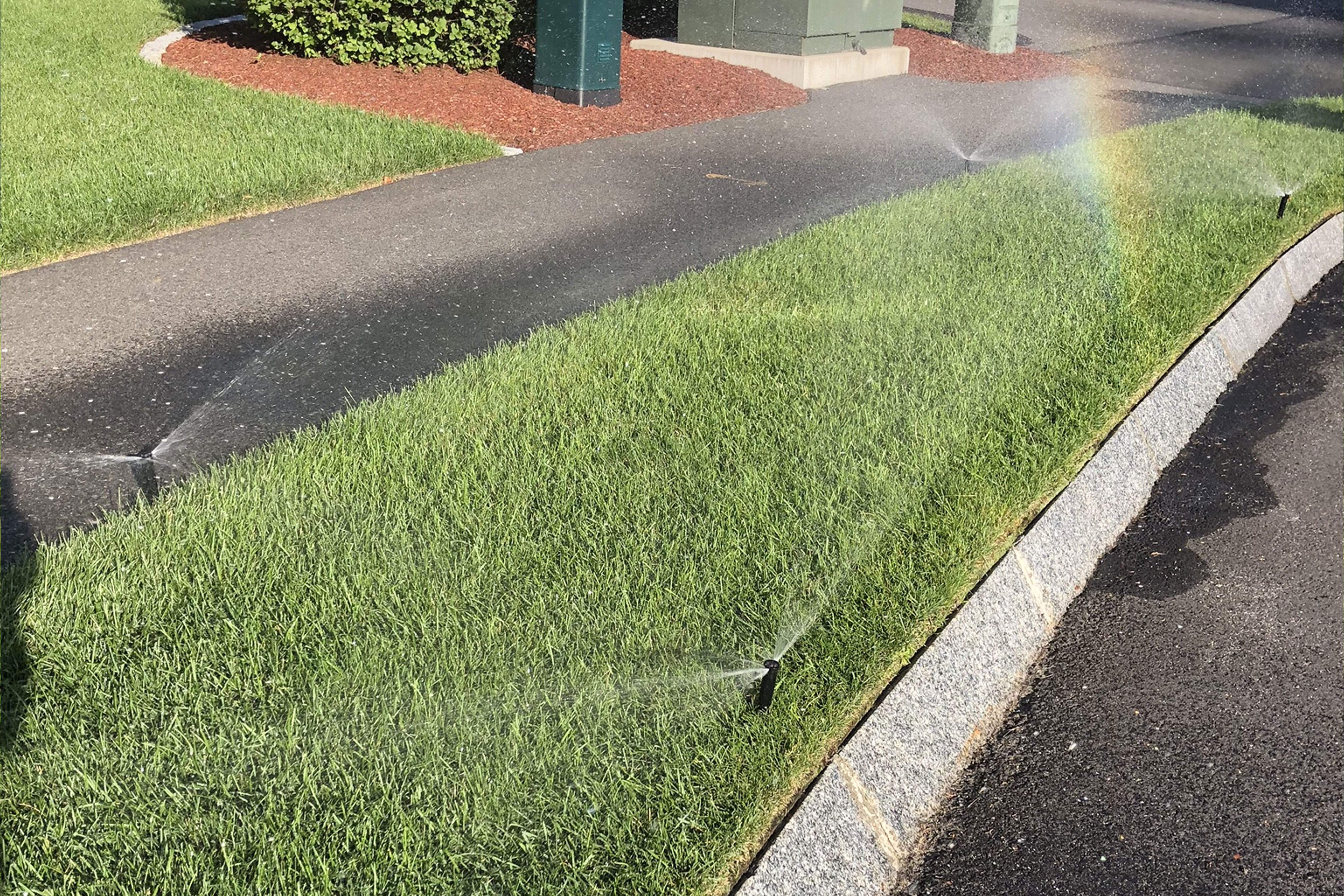 What to consider when buying an irrigation system?
An irrigation system allows you to precisely water your entire lawn while conserving water. Installing drip irrigation in your plant beds will reduce water evaporation, direct water to the root system of plants and keep foliage dry. Whether you are on city or well water, we will design an efficient system to accommodate your water supply. We offer a 2 year warranty on systems we install.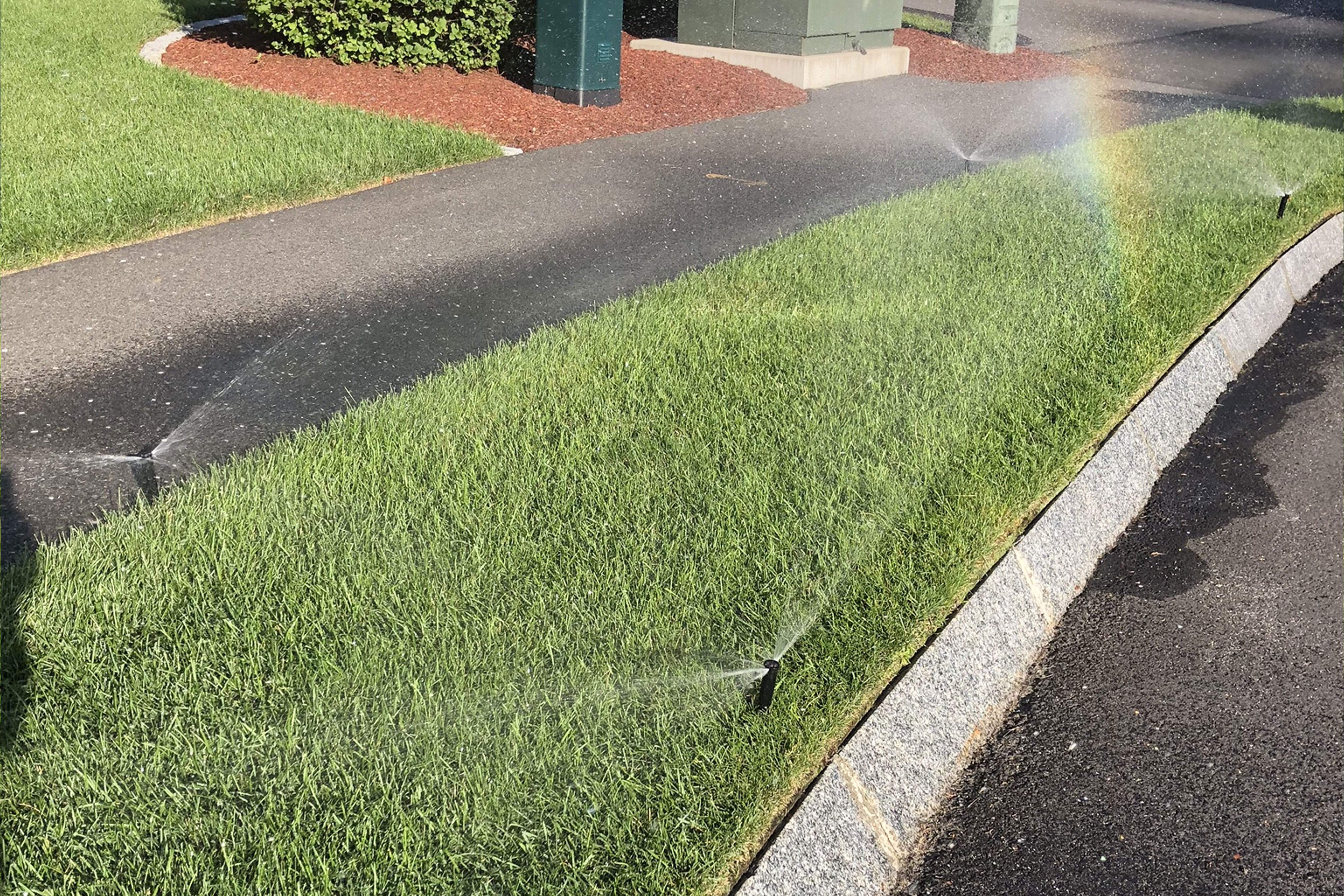 How do I control the watering schedule?
Our irrigation systems come with a programmable electronic controller. Upgrade to a wi-fi enabled controller and control your system from your mobile device! We even offer a service to manage your irrigation watering cycles for you (remotely).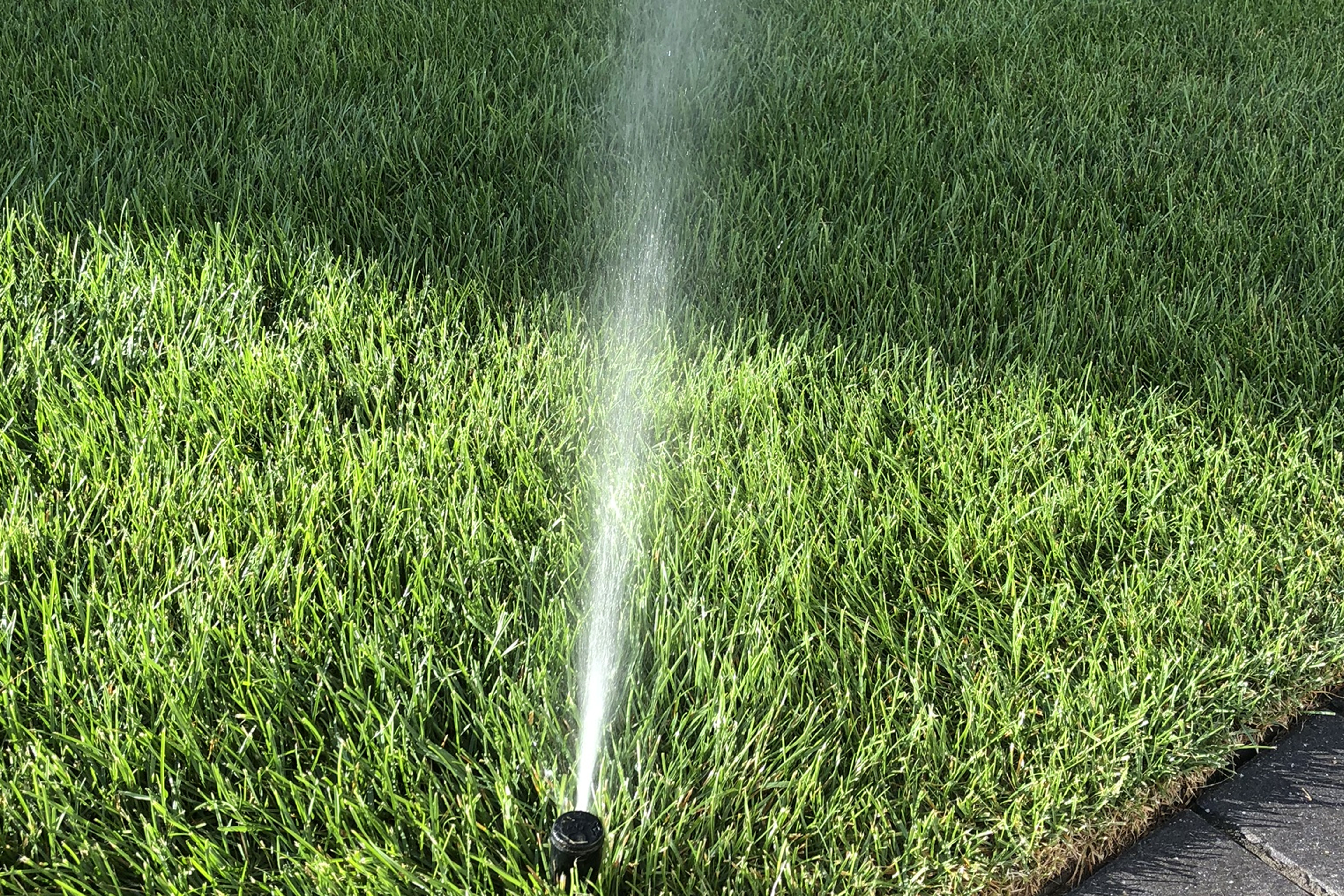 Will the installation destroy my lawn?
We use a vibratory pipe puller to install the irrigation lines so that your lawn is minimally disrupted during the installation process. Any disrupted areas are repaired upon completion of the installation.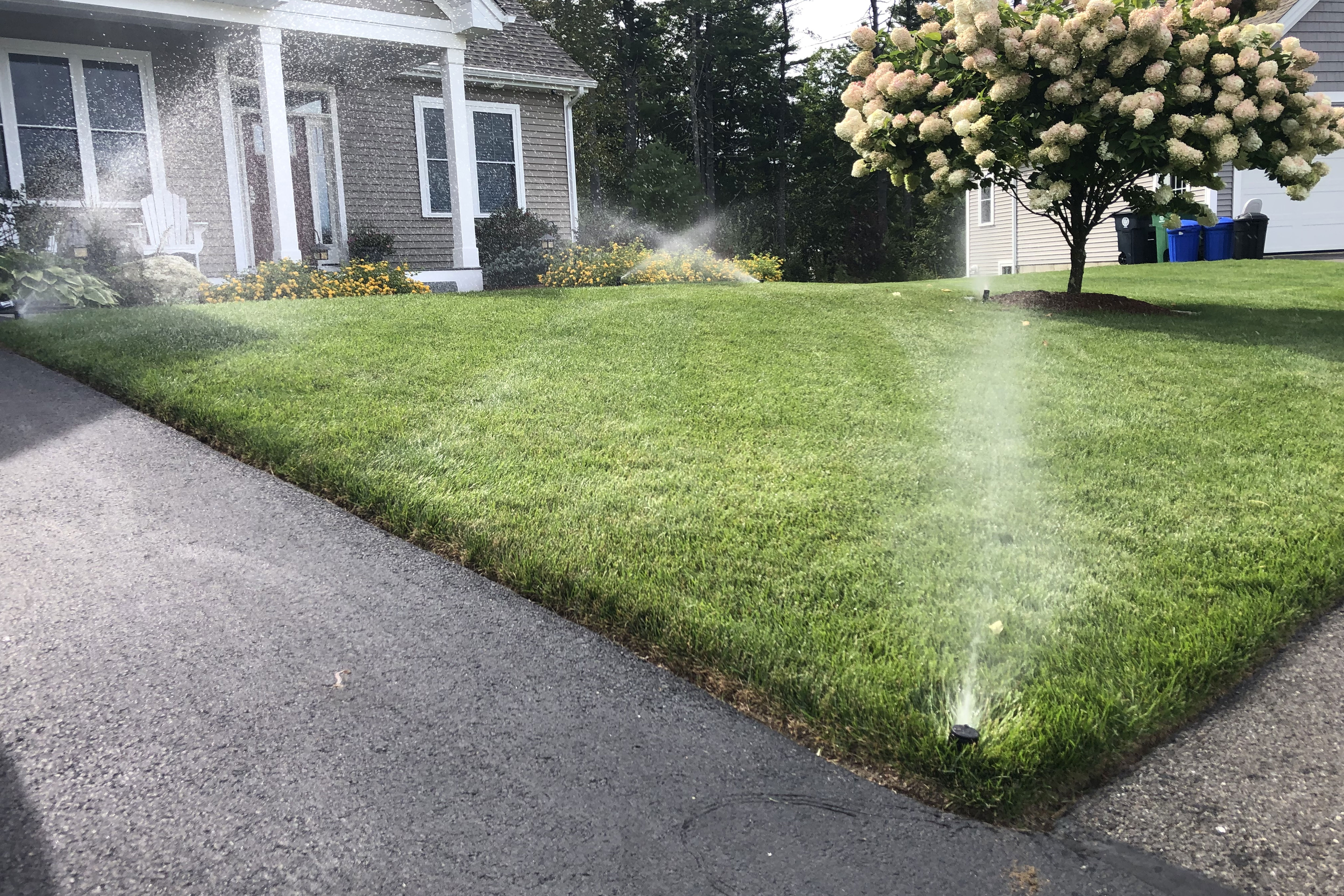 What type of maintenance is required?
Irrigation systems need seasonal maintenance and occasional repairs. Our Spring startup service includes a thorough inspection of the entire system. We check for leaks, inspect valves and solenoids for proper operation, adjust all heads and program the controller. We then return in late Fall and remove all water from the system to prevent ice damage.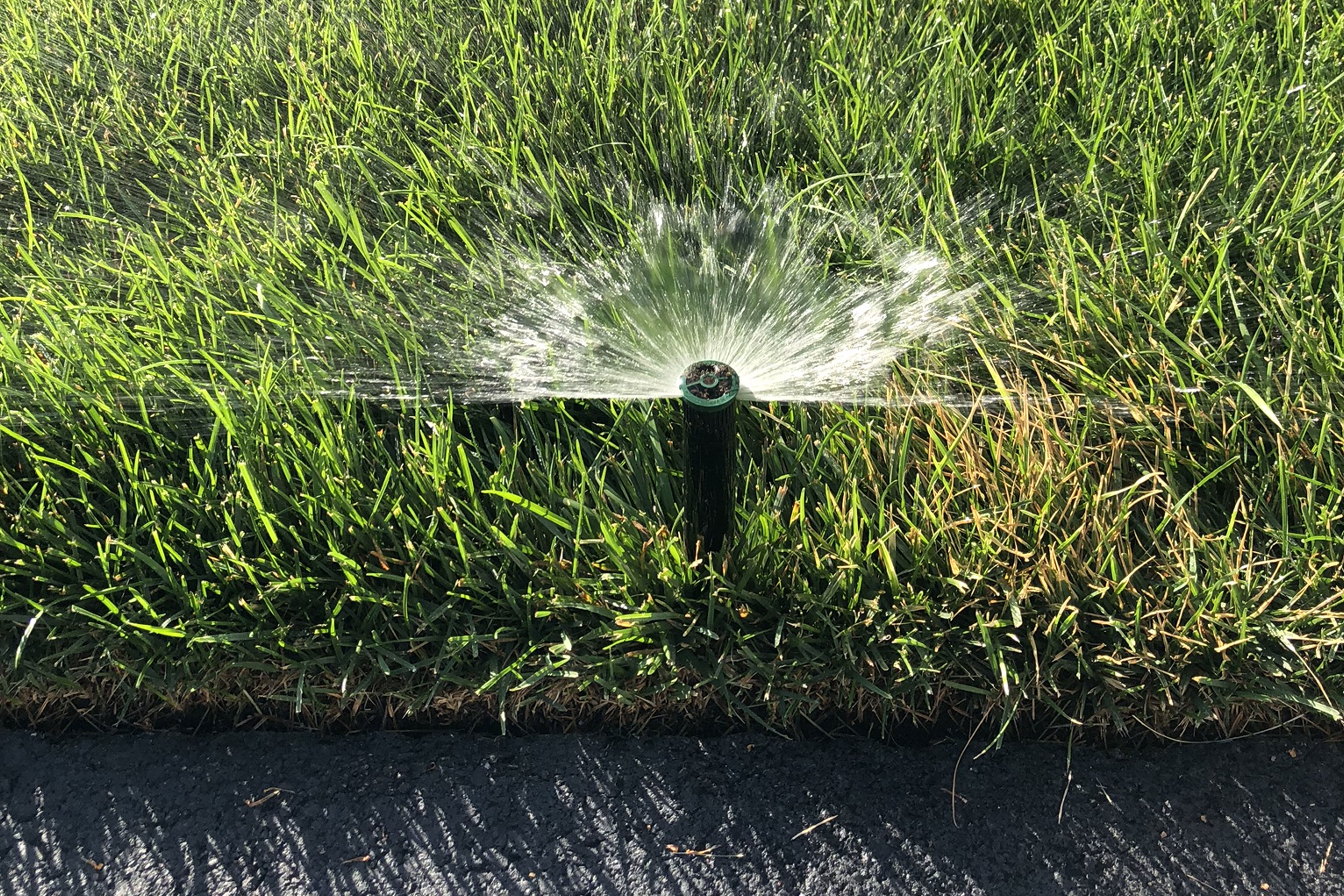 Do you have a system that needs service or repair?
We have over 30 years of experience designing, installing, maintaining and repairing irrigation systems. Our irrigation technicians arrive in a truck stocked with all the tools and parts necessary to service and repair your irrigation system. You can trust our professionals to efficiently diagnose a problem and repair it properly the first time.